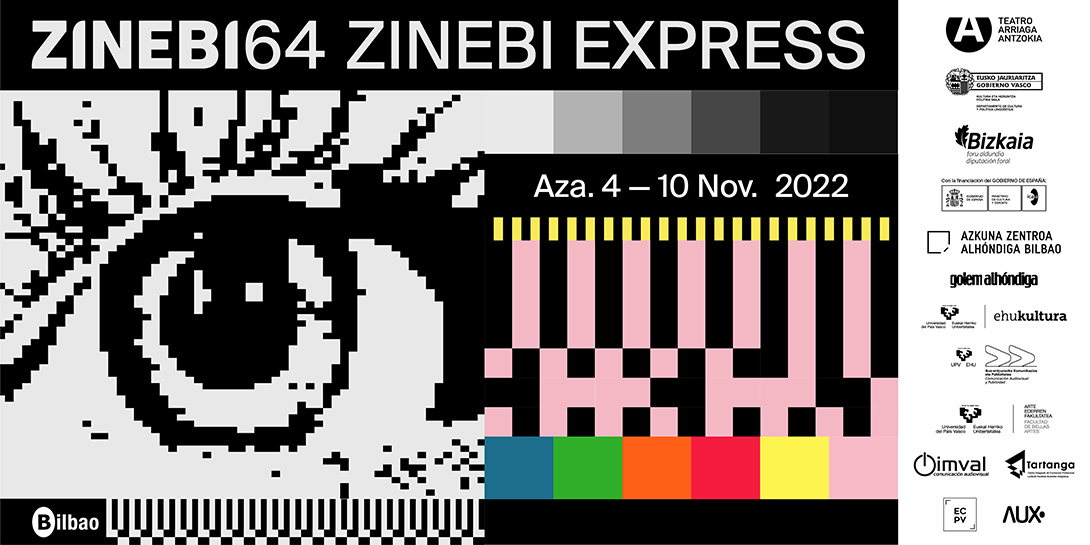 The 13th ZINEBI EXPRESS short film competition will be held between 4 and 10 November. It will be organised by ZINEBI – International Festival of Documentary and Short Film of Bilbao, together with EHUKultura UPV/EHU in association with UPV/EHU University of the Basque Country's Faculty of Social Sciences and Communication and the Faculty of Fine Arts, IMVAL, the Basque Country Film School (ECPV) and the Tartanga Integrated Vocational Education and Training Centre.
After a two-year absence from the preliminary schedule prior to the commencement of ZINEBI, ZINEBI EXPRESS is back and, as always, it is open to students and technical and artistic teams of any nationality. Anyone wishing to shoot a short film will have the chance to test-drive their talent within a very short space of time.
This year the competition will have a small appetiser for those studying courses in relation to films and the audiovisual industry, the round table UNIKOAK: Y después de la uni, ¿qué? [And after uni, then what?] to share different professional experiences in the audiovisual sector they studied at UPV/EHU. The speakers will be Ander Barinaga-Rementeria, Maider Urkitza, Esti Urresola and Larraitz Zuazo, with Alaitz Arenzana acting as moderator.
After the event, on Friday 4 November at the Bizkaia Aretoa – UPV/EHU's Mitxelena auditorium, the theme for short films competing in ZINEBI EXPRESS will be announced. During the weekend of 4, 5 and 6 November, teams will shoot and work on their short films, on the basis of the theme they have been given. The projects must be delivered to the lobby of Bizkaia Aretoa – UPV/EHU by the afternoon of Monday 7 November, between five and seven o'clock.
All short films will have a run time of at least 3 minutes and a maximum of 5, with the exception of animated films, which will have a maximum run time of 30 seconds. All outdoor excerpts must be shot in Bilbao.
A specific jury panel will decide the winners of the four prizes: 800 euros, 600 euros, 400 euros, which EHUkultura will be awarding for the best short films, and a dinner in collaboration with AUX Magazine.
The short films chosen along with other participants will be screened on Thursday 10 November at the Golem Alhóndiga cinema.