Jean-Luc Godard, the grand master of France's Nouvelle Vague, one of the most influential cinematographic movements in the History of Films, passed away on 13 September 2022 in Rolle, Switzerland – where he had lived for over four decades" – "peacefully at home, surrounded by his loved ones", aged 91.
Along with Jacques Rivette, François Truffaut, Claude Chabrol, Agnès Varda and Éric Rohmer, now also no more, Godard launched that New Wave which shook up the way films were made all over the world. Not content with his role as the ideologist of this unrepeatable movement, Godard transformed his career into a tireless search for the frontiers of cinema: from the sixties, when he started off with some essential titles for the development of modern cinema –Une femme est une femme (1961), Vivre sa vie: Film en douze tableaux (1962) or Le petit soldat (1963)- which, as Domènec Font said, "documents certain forms of the human condition and constitutes the most comprehensive X-ray of the signs of modernity and its conflicts", to a number of rebuttals and reinventions of himself, taking him and his pertinacious conviction down the path of militant cinema that was proud to turn its back on the industry – to wit, his works alongside the other members of the Dziga Vertov Group-; which led him to make an early stand for the video and defend at all times the virtues of the short film; and which opened up his work to essays through incomparable experiences such as his must-sees Histoire(s) du cinéma (1989-1999), Notre musique (2004), Adieu au langage (2014) or his last feature film, Le livre d'image (2018), created by a Godard now in poor health, accompanied by Jean-Paul Battaggia (responsible for the production design), the producer and director of photography Fabrice Aragno, and the university professor and writer Nicole Brenez, whom ZINEBI has the honour of presenting, two months after Godard's death, for her to provide an appraisal, in a master class open to the public, of the importance of the legacy he has left behind for those with an interest in the elusive work of the Franco-Swiss director.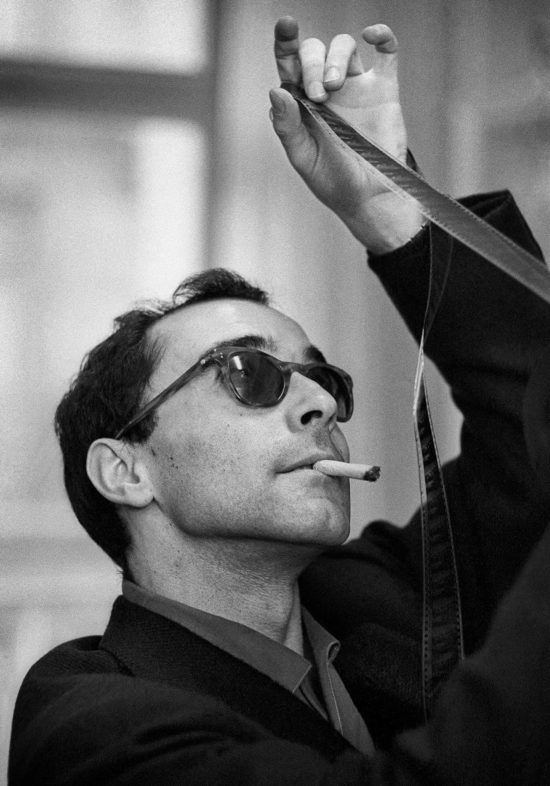 Brenez is a professor of Film Studies at the Sorbonne Nouvelle – Paris 3 University, and has been director of the Analysis and Culture Department at the European Foundation for Image and Sound Professions ("La Fémis") since 2017, and curator of the Cinémathèque Française's avant-garde film series since 1996. She has worked with, inter alia, Chantal Akerman (La folie Almayer, 2011), Jean-Gabriel Périot (Une jeunesse Allemande, 2015), Oriane Brun-Moschetti (Salut & Fraternité, 2015) and Jean-Luc Godard. Her articles include Cinéma d'avant-garde. Mode d'emploi (Tokyo, ed. Gendaishicho-shinsha, 2012); We Support Everything Since the Dawn of Time That Has Struggled and Still Struggles. Introduction to Lettrist Cinema (Stockholm, Moderna Museet / Sternberg Press, 2015); Jean-Luc Godard théoricien des images (Rome, La Camera Verde, 2015); or Manifestations. Écrits politiques sur le cinéma et autres arts filmiques (Réville, De l'Incidence, 2020).
Rubén Corral