ZINEBI 63
Poster. Rebeka Arce.
'Non-place' is the term coined by the anthropologist Marc Augé to refer to spaces of transience that are not sufficiently important to be considered as 'places', such as hotel rooms, airports, shopping malls or supermarkets, as humans do not live there and do not appropriate those places, with which they rather have a consumer relation. However, during lockdown in 2020, those non-places became spaces where we came across other people and where we interacted with them, contexts in which, up until them, we had never paused, found or related. Yet, what if those non-places in fact had identity and were capable of generating belonging? The ZINEBI 63 graphic campaign is underpinned by the search for an answer to that question and there is nothing closer than flags to that symbol of human identity and representation throughout history.
Transience, uncertainty and space-time disorientation must be reflected in the visual narrative. We have therefore created a system of infinite flags of the non-places in contrast to the socially constructed perception of a 'single flag'. We have used a generative design and programming language to build this system, working with Jannis Maroscheck, the German designer resident in Tokyo. At graphical level, flags must be related to visual associations that we have about flags in our mind, but without using resources that bring us closer to any of them. An imaginary, random and surreal flag system while being human and apolitical; a utopian fantasy of identity and of social relations.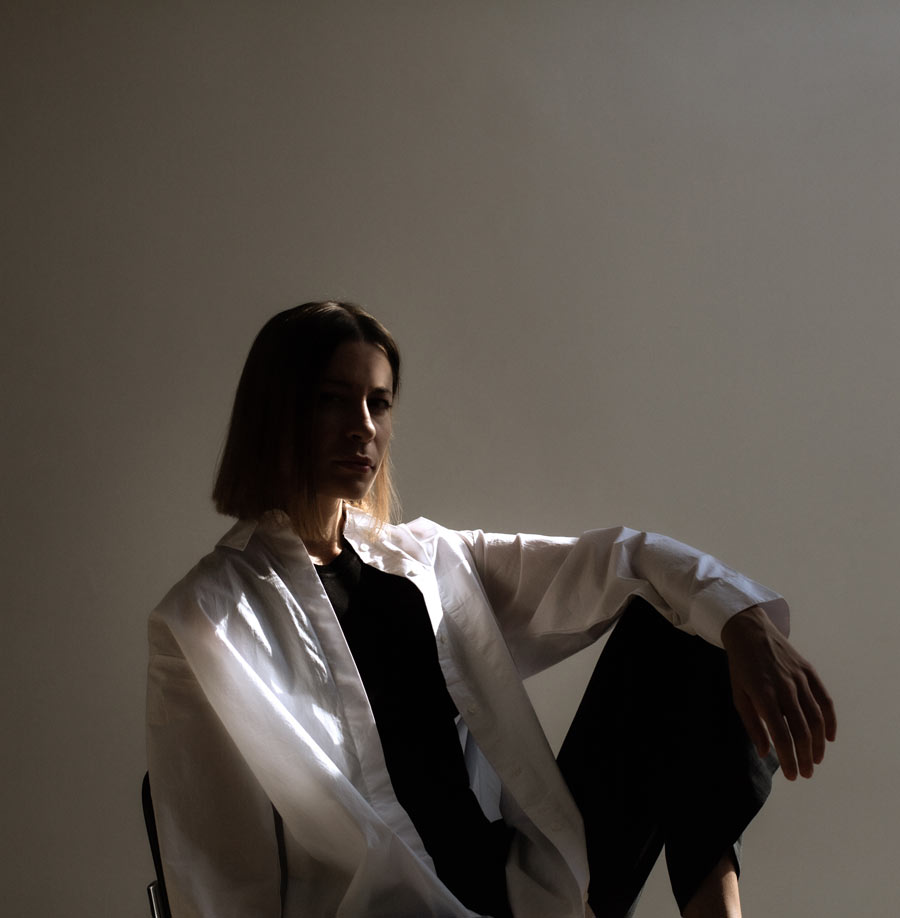 Rebeka Arce is a multidisciplinary designer and art director. Her philosophy, based on translating concepts into visual language, and her passion for synthesis and approaching new scenarios, has taken her through different disciplines, where she has created visual narratives, identities and brands with a strong strategic intention and great conceptual development.
After working in different studios in Berlin and in Bilbao, in 2013 Arce founded her own, working between Berlin and Madrid. She is currently working in Madrid for clients from the culture, arts, fashion, music and technology sectors worldwide, including Sony Pictures, RedBull, Shiseido, Vodafone, Schweppes, Thyssen-Bornemisza Museum, Madrid City Council, Matadero Madrid, Instituto Cervantes, Cineteca Madrid, GetxoPhoto and Flamenco Festival.
Arce combines her work as a designer with lecturing at schools, including IED Madrid, the Centre for Higher Education in Design. She has also been a member of the jury for the ADG Laus 2021 Awards, was nominated for the Gràffica 2020 Awards and has been a speaker at events of the ilk of Brief Festival, Ladies, Wine & Design, Madrid Design Festival and PlayRestart. Her work is part of the Madridgrafía dos.uno exhibition, organised by DIMAD (Madrid Designers Association) and curated by Pierluigi Cattermole. Arce has also received awards for her work on several occasions, including the ADG Laus awards, Vimeo Staff Pick LA Fashion Film Festival and Selected. Her work has been published in books and on platforms including AIGA Eye on Design, Victionary, Computer Arts, Fubiz, Ètapes, Neo2, Creative Boom and PAGE Magazine.