ZINEBI Networking 2023: Dokumentalen Sorgunea
VI Documentary Film Professional Forum of Bilbao
The International Festival of Documentary and Short Film of Bilbao – ZINEBI, financed by the Institute of Cinematography and Audiovisual Arts (ICAA) with funds from NextGenerationEU, EITB MEDIA S.A.U. (EITB), Zineuskadi and Europa Creativa Desk MEDIA Euskadi, with collaboration by Cannes Docs, the Scottish Documentary Institute and the School of Cinematography and Audiovisual of the Community of Madrid (ECAM), is staging the sixth
Professional Documentary Film Forum Bilbao – ZINEBI Networking: Dokumentalen sorgunea.
As on the previous occasion, the event features emerging projects from all over the State. Therefore, ZINEBI Networking: Dokumental sorgunea has two 10,000 euro cash prizes: for the best documentary feature film in the
Autonomous Community of the Basque Country, and the prize for the best entry from elsewhere in the State.
ZINEBI wishes to take this opportunity to boost the regional audiovisual fabric, and streamline the relationship between agents operating in the sector and local and international institutions working in the filmmaking and audiovisual industry.
Also, as a new feature this year, ZINEBI Networking is bolstering its links to the ECAM school with a number of activities, and one of the participating projects will win an ad hoc advisory package by way of a prize.
PROJECTS | EUSKADI
ZINEBI NETWORKING EITB 2023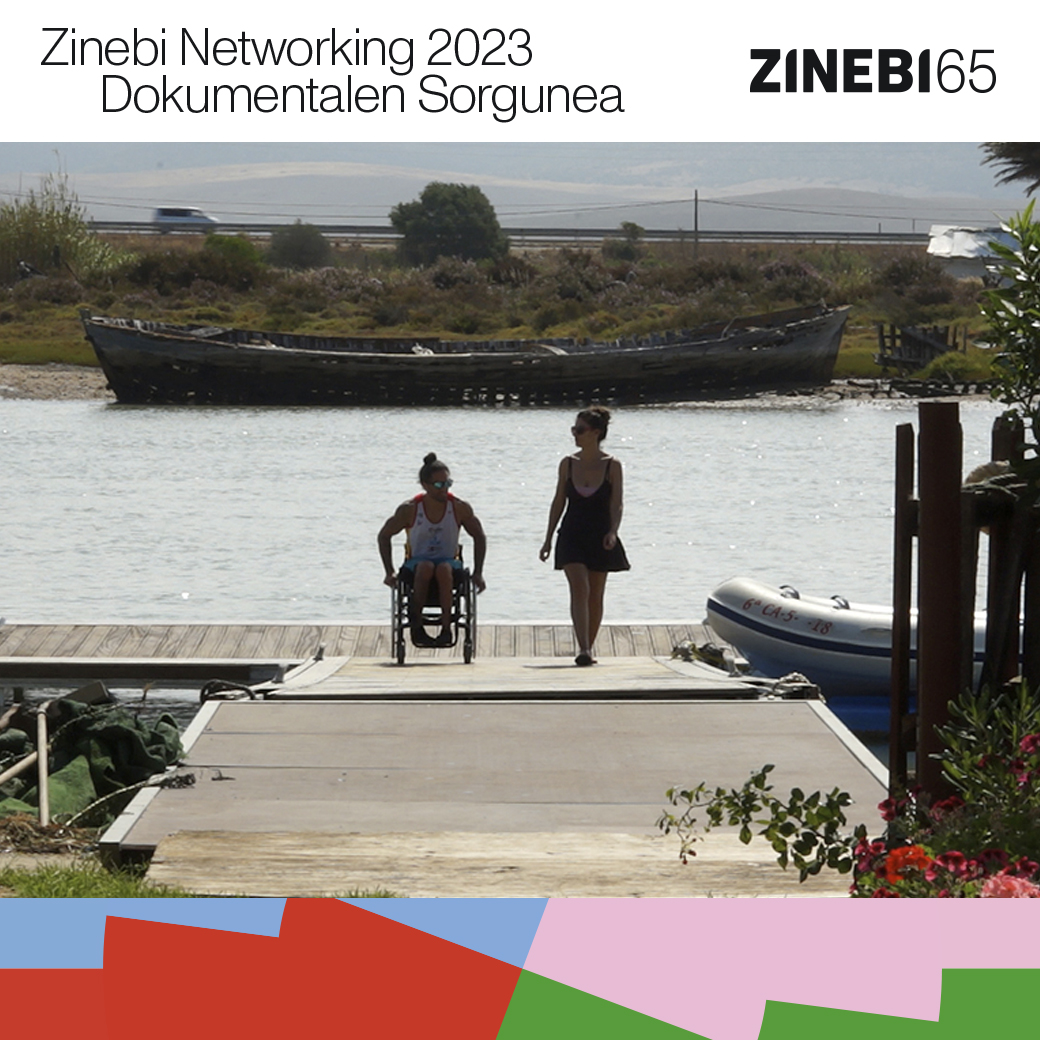 Cuatro días
Itxaso Díaz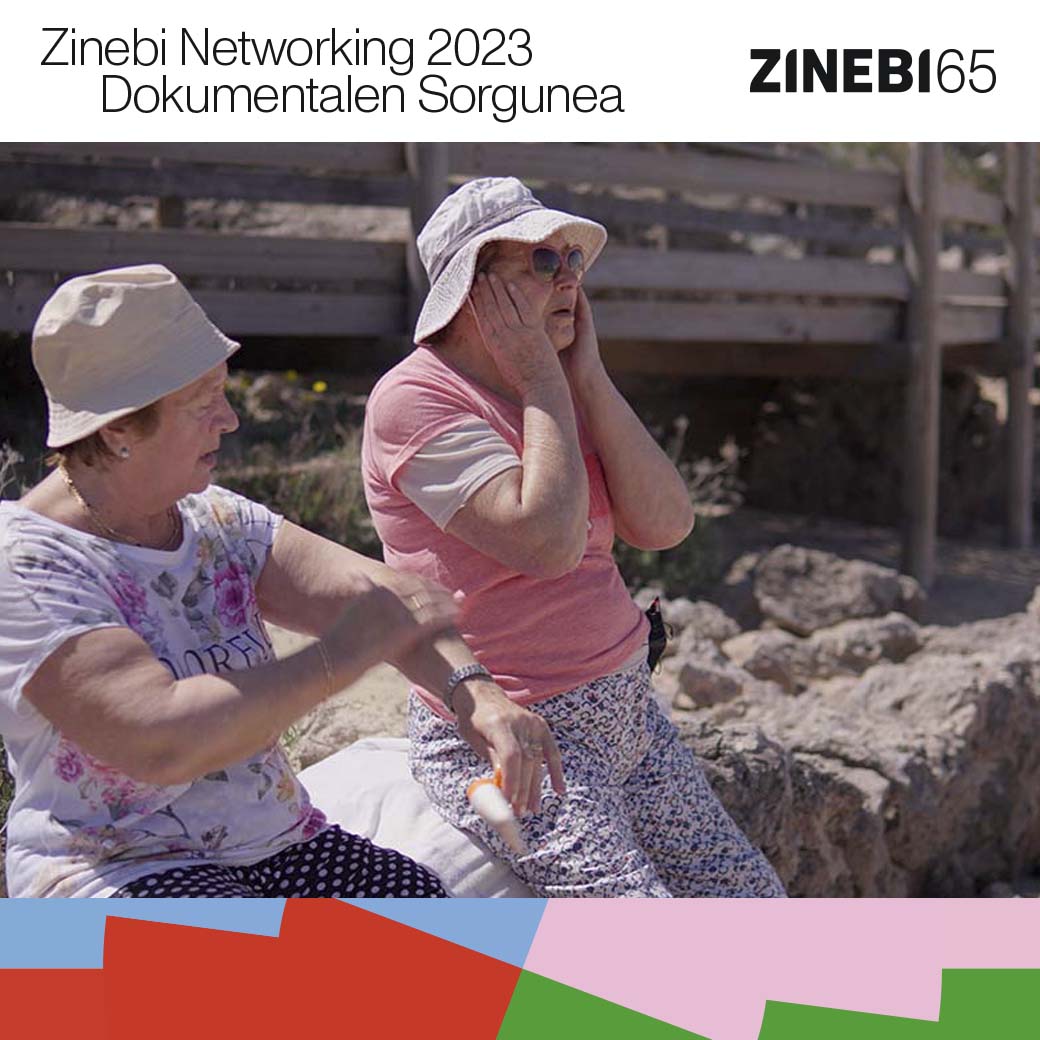 Inmersas en el Imserso
Aitor Arruti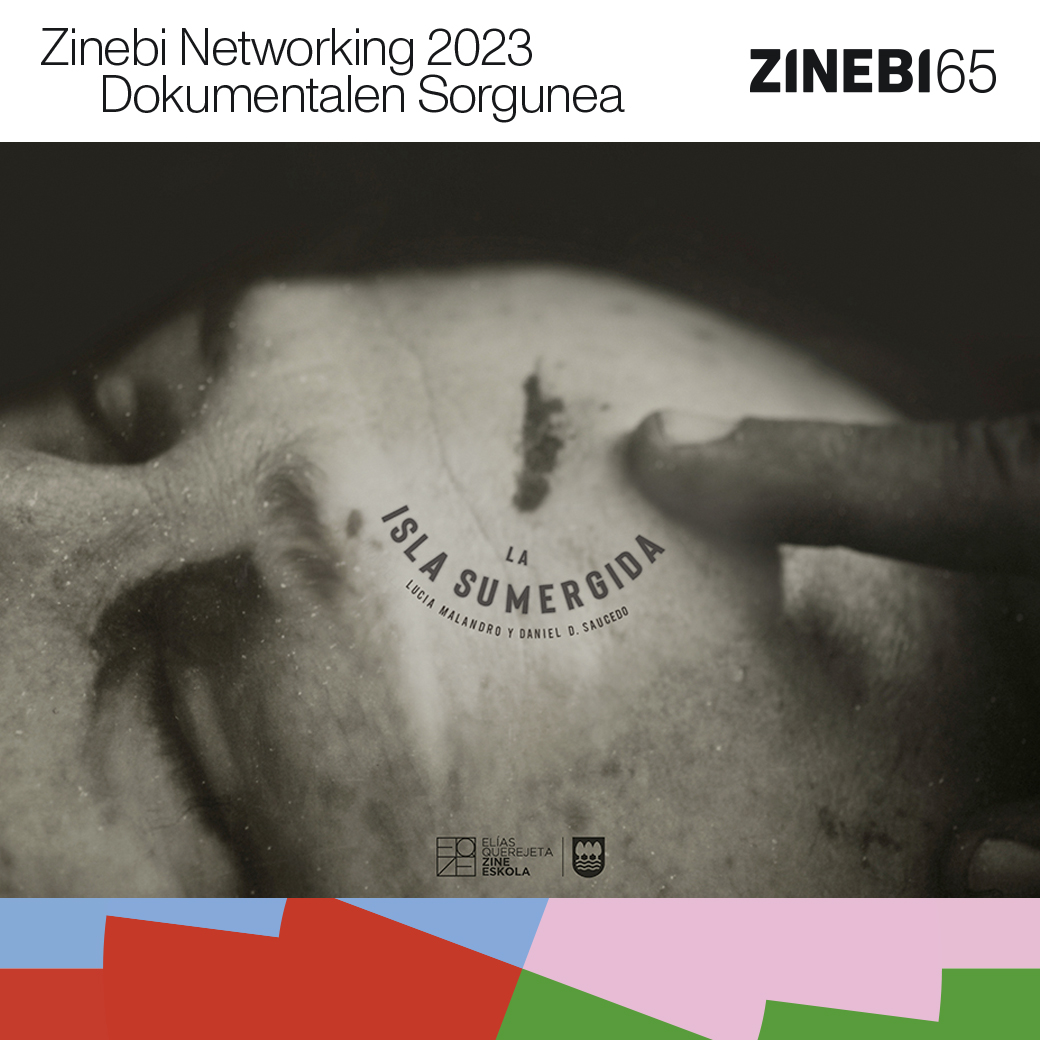 La isla sumergida
Lucía Malandro & Daniel Saucedo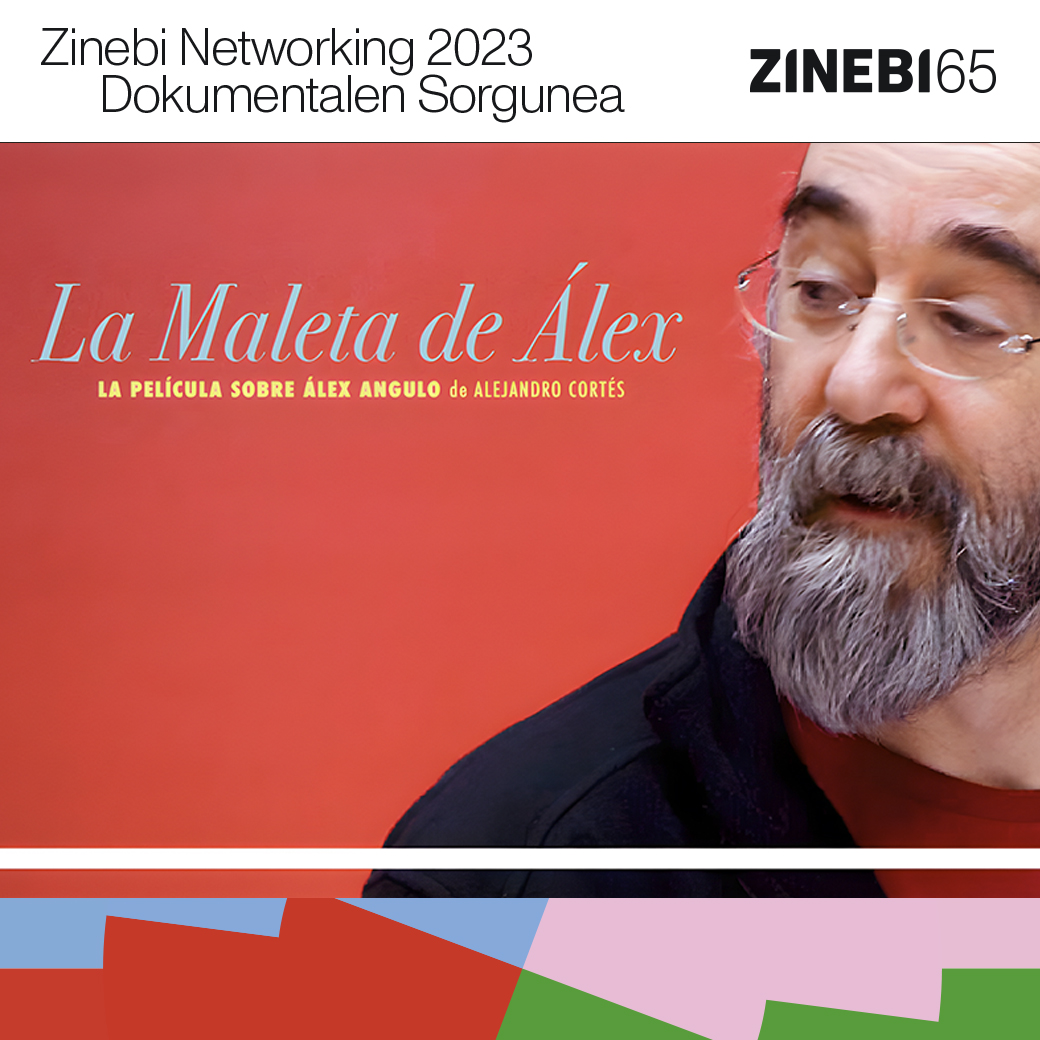 La maleta de Álex
Alejandro Cortés
PROJECTS | ESTADO
ZINEBI NETWORKING EITB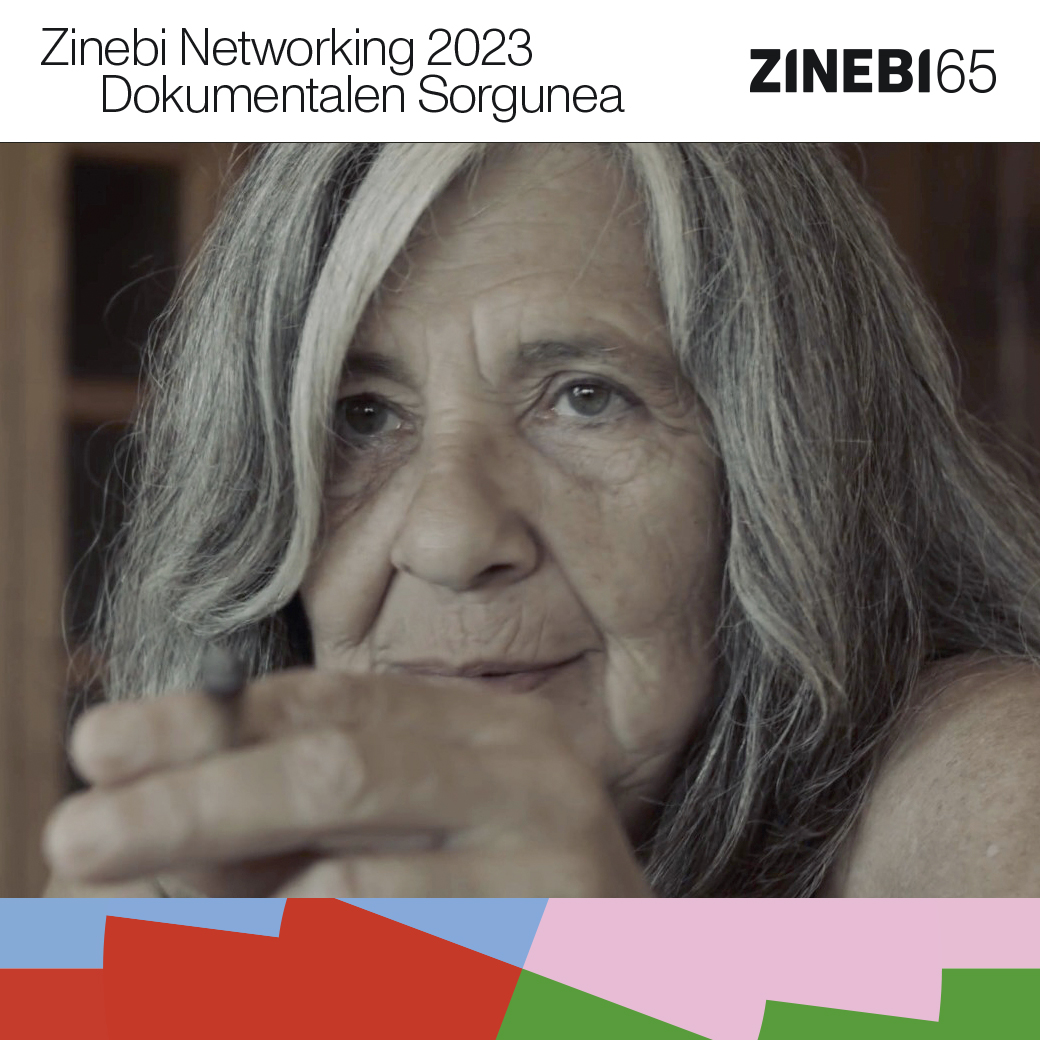 ¿Es usted secuestrable?
Charli Bujosa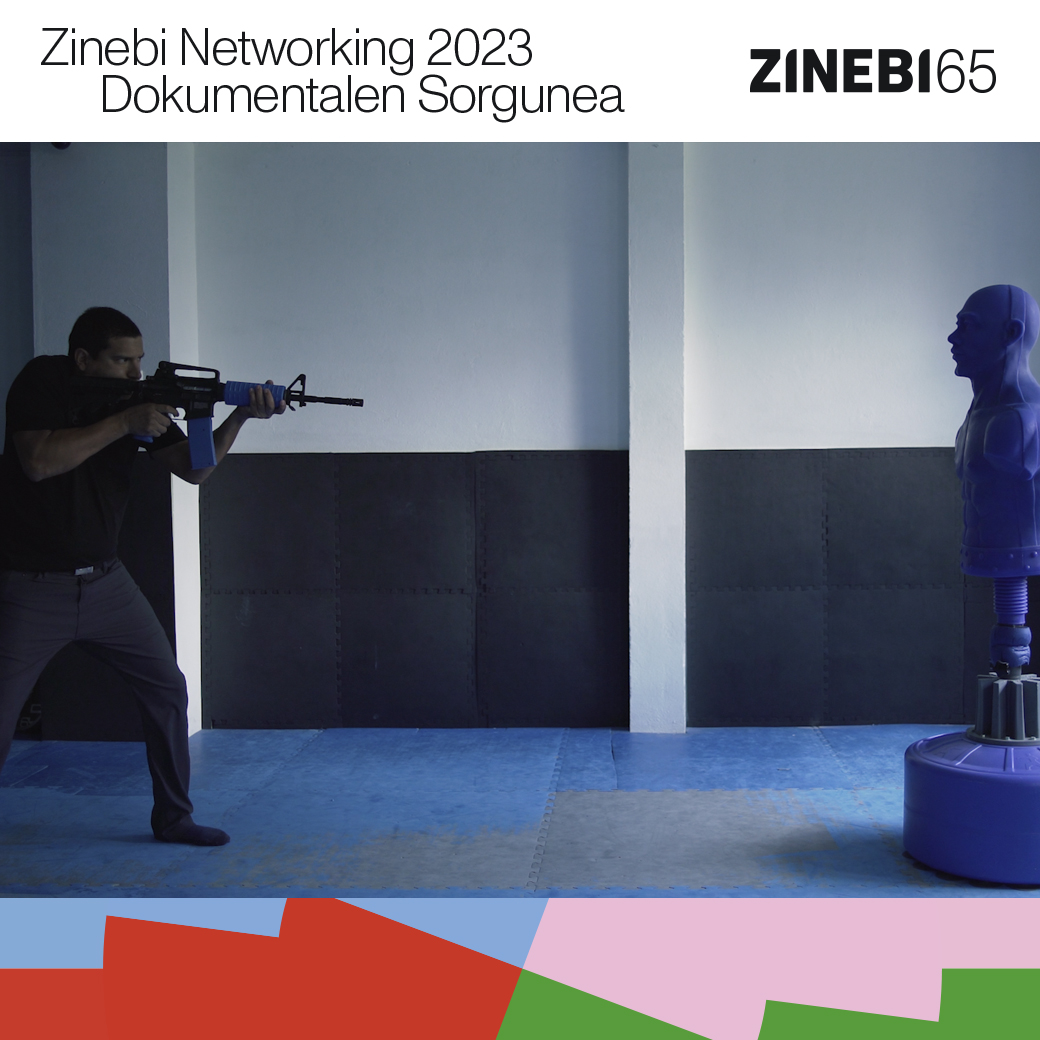 Artefactos de guerra
Jorge Caballero Ramos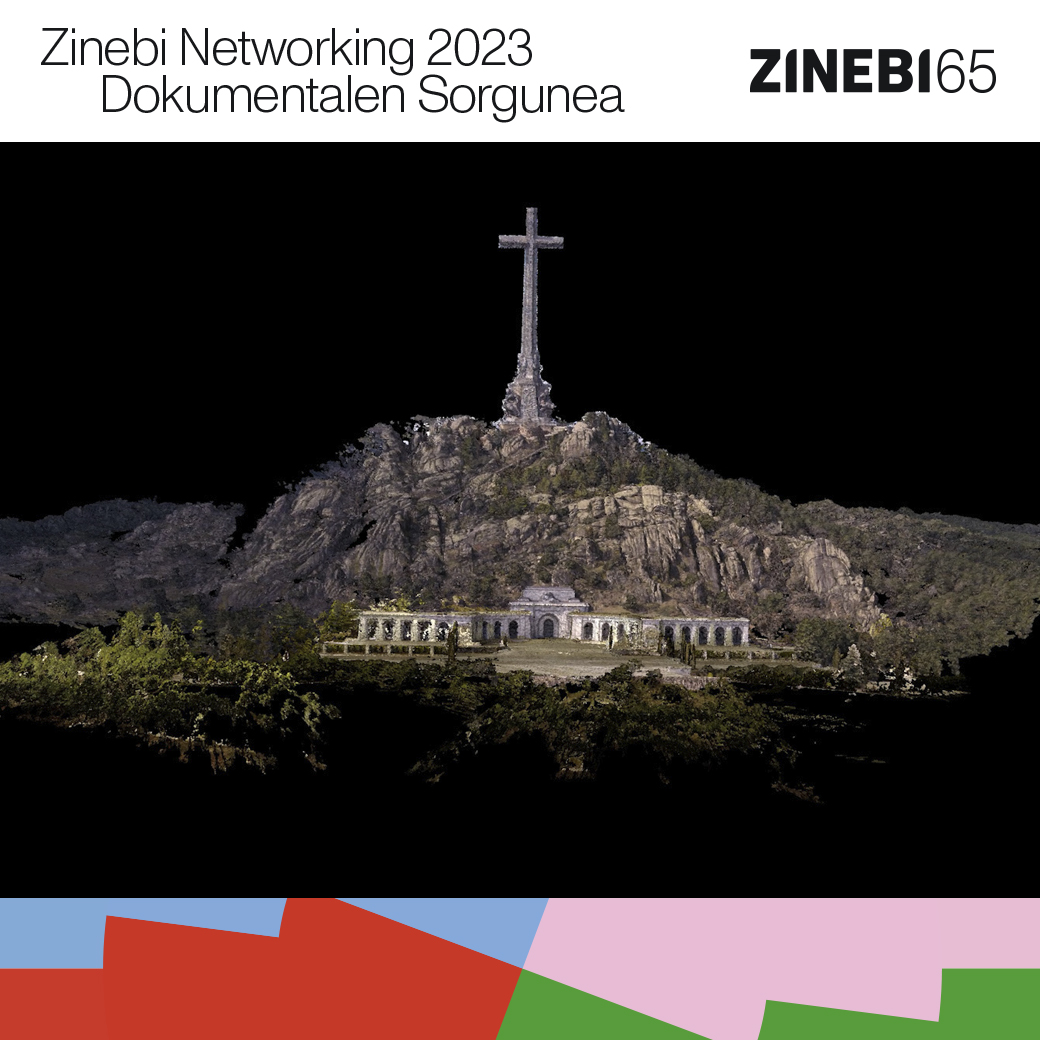 Atlas de la desaparición
Manuel Correa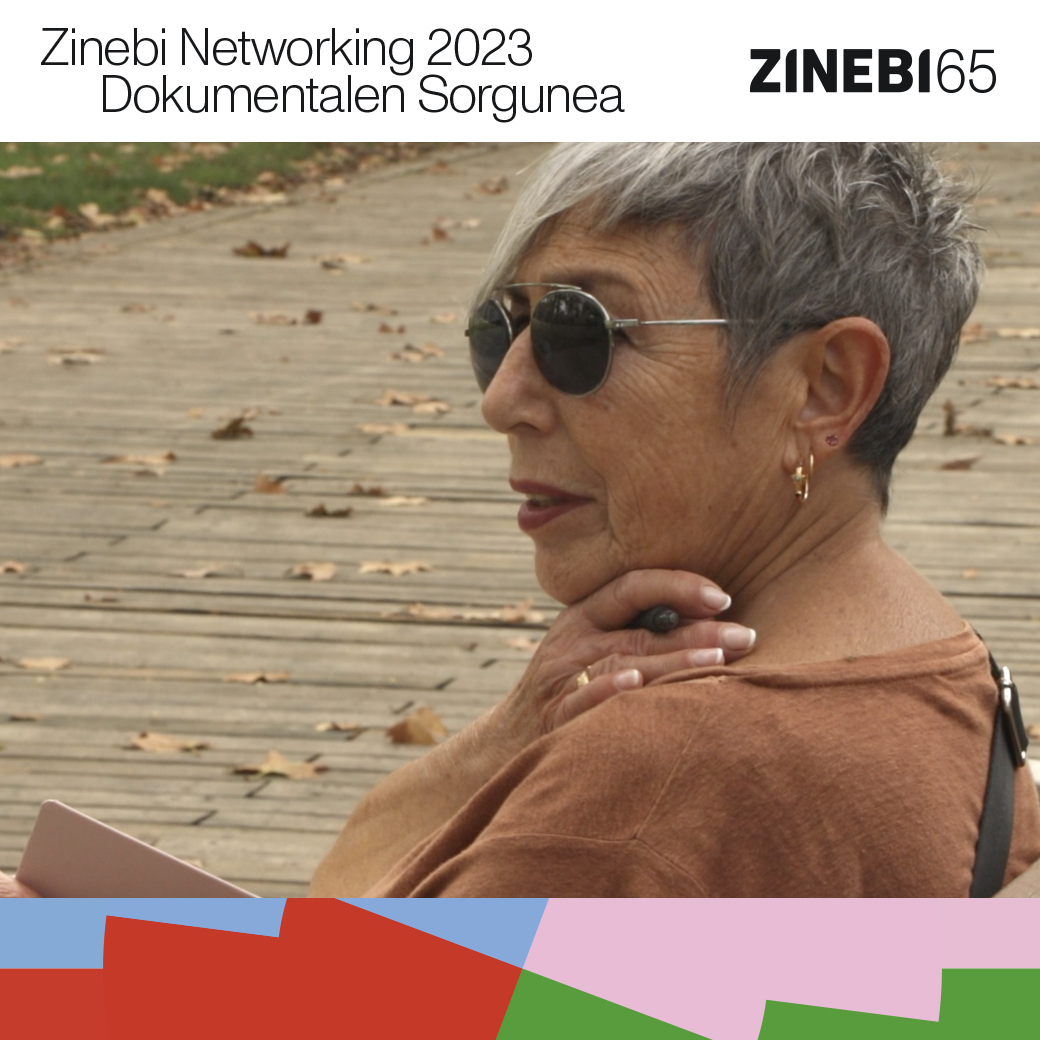 Infiltrada
Ione Monje Martínez & Paco Martínez-Abarca Sánchez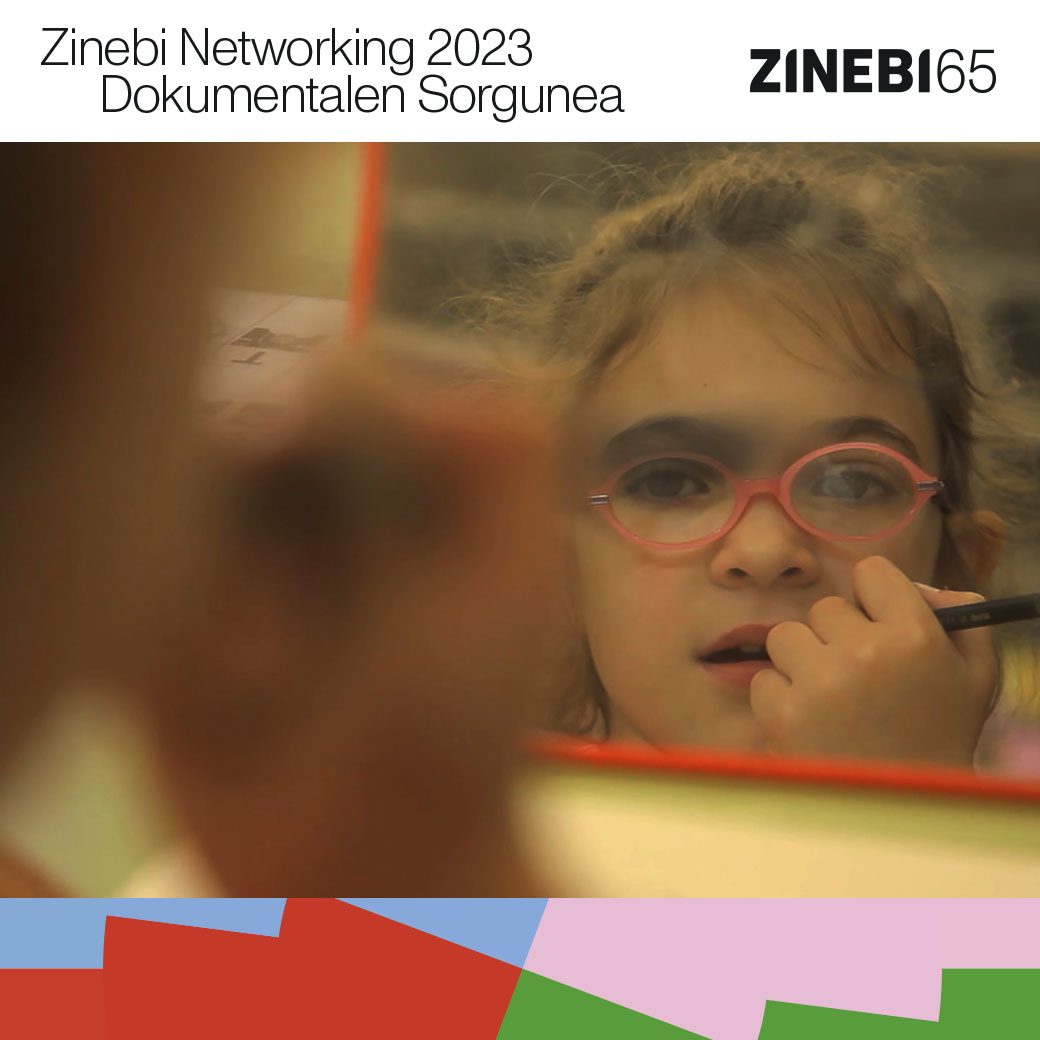 Jo Soc
Patricia M. Félix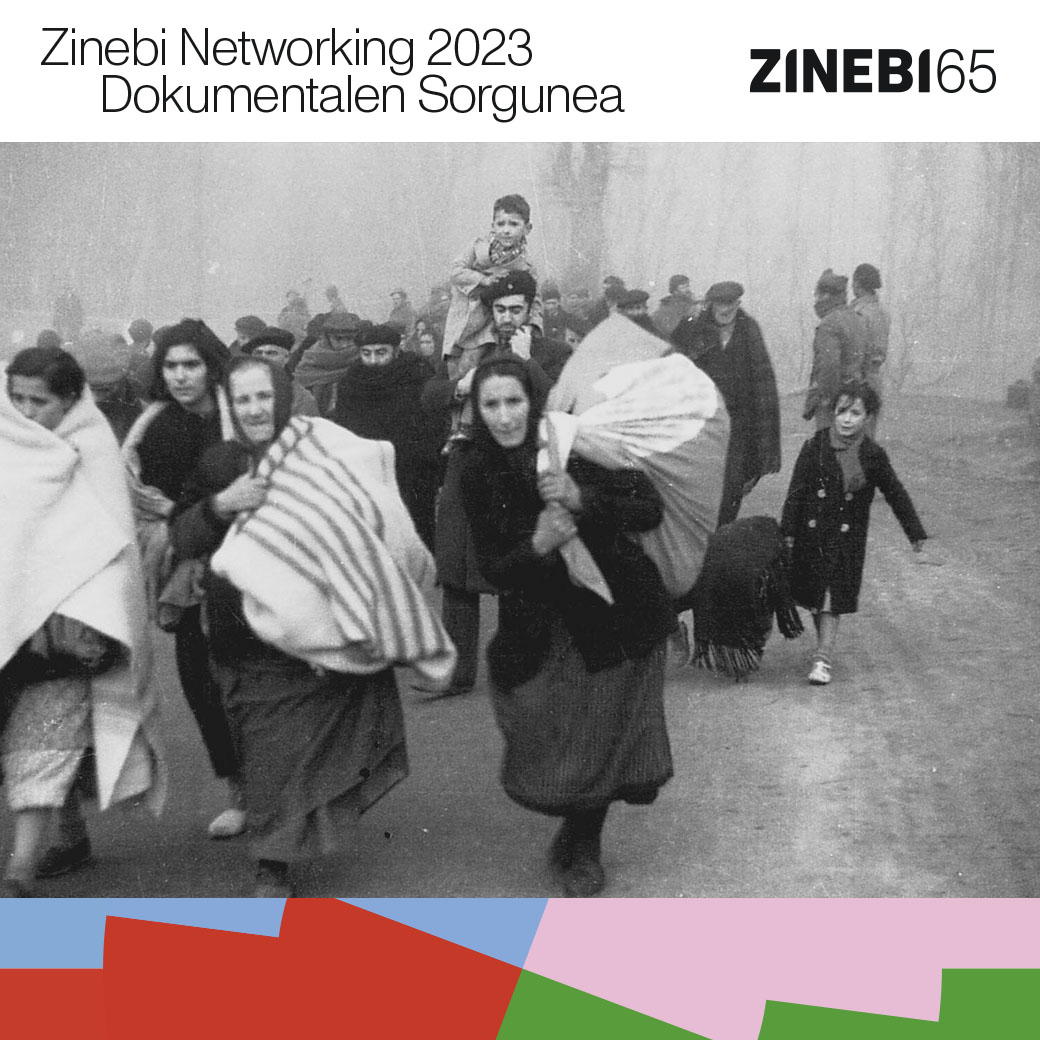 La maleta de Centelles
Pilar Pérez Solano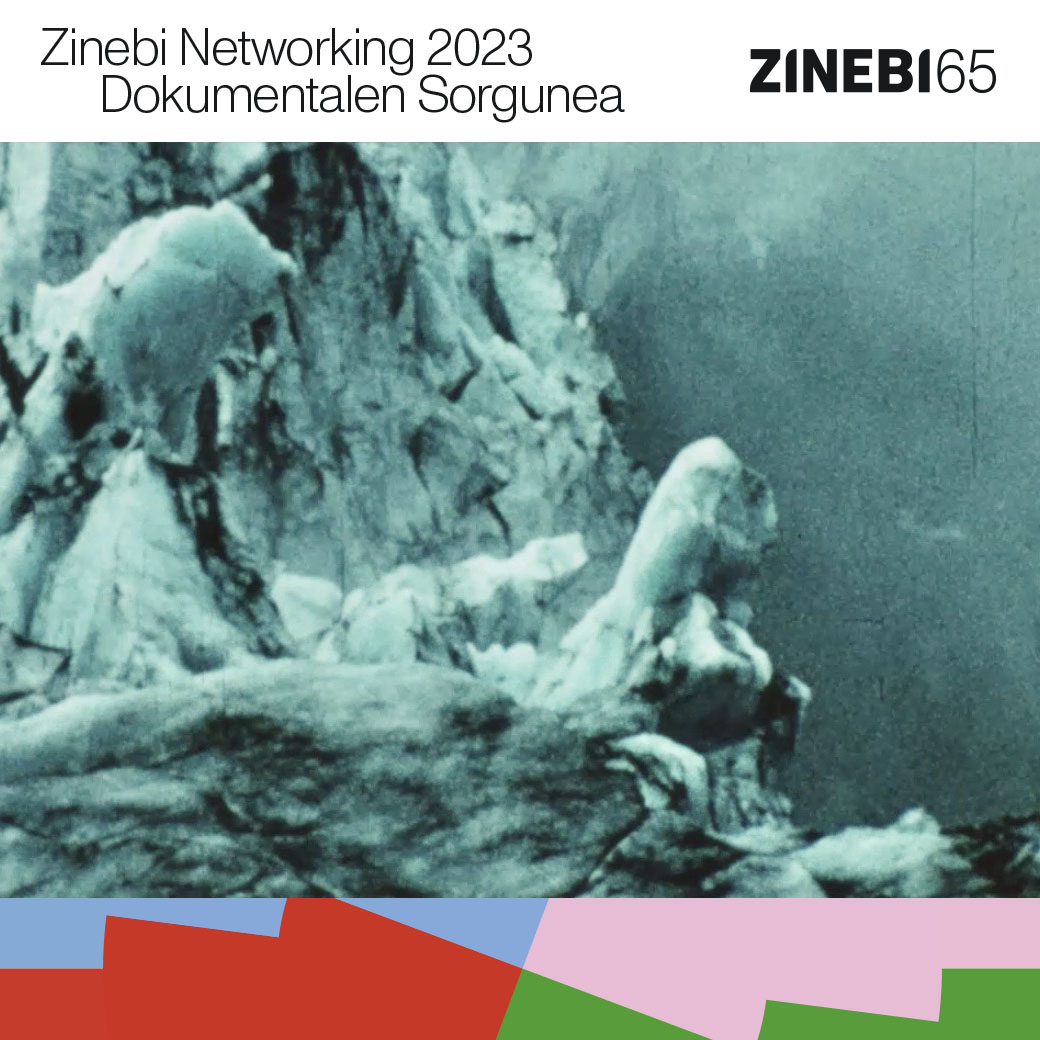 La Pietà
Rafael Molés & Pepe Andreu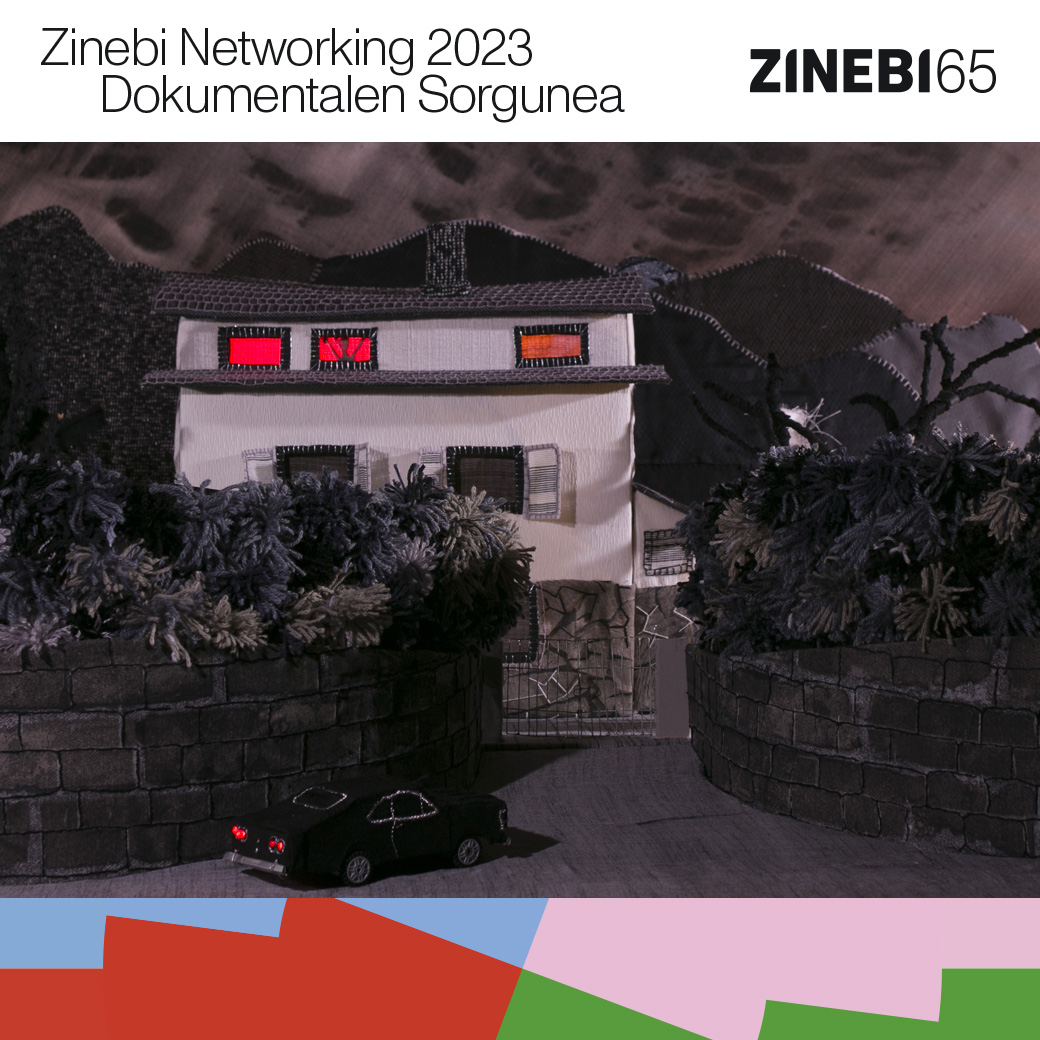 Se eu morrer (Si me muero)
Esther Vital García
COMMISSIONING EDITORS
Cecilia Barrionuevo
Coordinator of seminars and international relations at ECAM Cinematographic and Audiovisual School,
programmer at Large – Film at Lincoln Center, and a lecturer at Elías Querejeta Zine Eskola
Luca D'Introno
Programator de DocLisboa
Anette Dujisin
Advisor on internationalisation, festivals and distribution strategy
Ione Feijoo
Head of marketing, communication and international development of Basque. Audiovisual.
Luis Ferrón
Producer at LAZONA
Fernando Franco
Director, Screenwriter, Producer
Ainhoa González Sanchiz
Head of Creative Europe Desk – MEDIA Basque Country
Marijo Larrañaga
Head of Factual and Non-Fiction at Movistar Plus+
Elodie Mellado
Editorial Coordinator and Programmer at Filmin
Noé Mendelle
Head of the Scottish Documentary Institute
Elena Mera
Head of Marketing and Sales at Treeline
Ana Peláez
Executive Producer of Co-Production Documentaries at RTVE
Aintzane Pérez del Palomar
Head of co-productions at EITB
Ainhoa Ramírez Lucendo
Producer at El Gesto Cinematográfico
Montse Triola
Productora, productora ejecutiva y performer
EXPERTS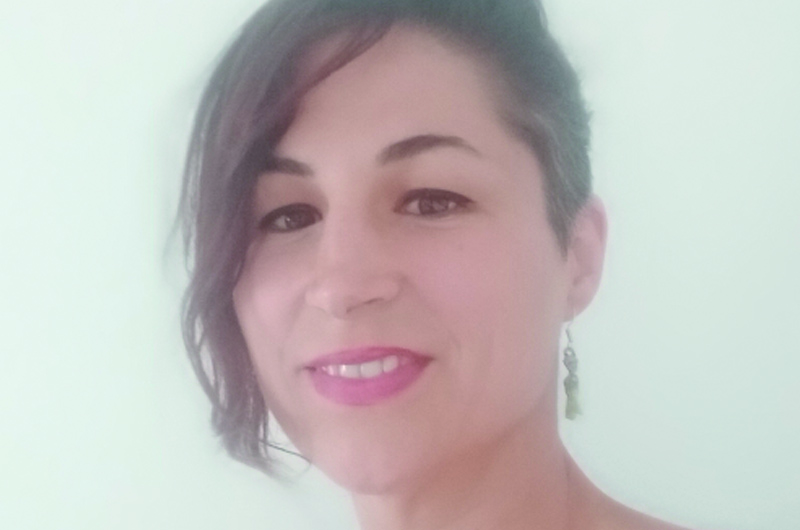 Aída Vallejo Vallejo
Moderator
Professor at University of the Basque Country (UPV/EHU) and specialist on creative documentary and film festivals. Co-editor of the books Documentary Film Festivals (Vol.1 & 2) and Film Festivals and Anthropology. Coordinator of ikerFESTS research Project (about festivals in the Basque context). Visiting professor and researcher at several European universities, including FAMU (Prague) and Thessaloniki. She has participated in documentary selection committees (Lau Haizetara forum of San Sebastian IFF and the Regional Government of Bizkaia), and juries at several international festivals.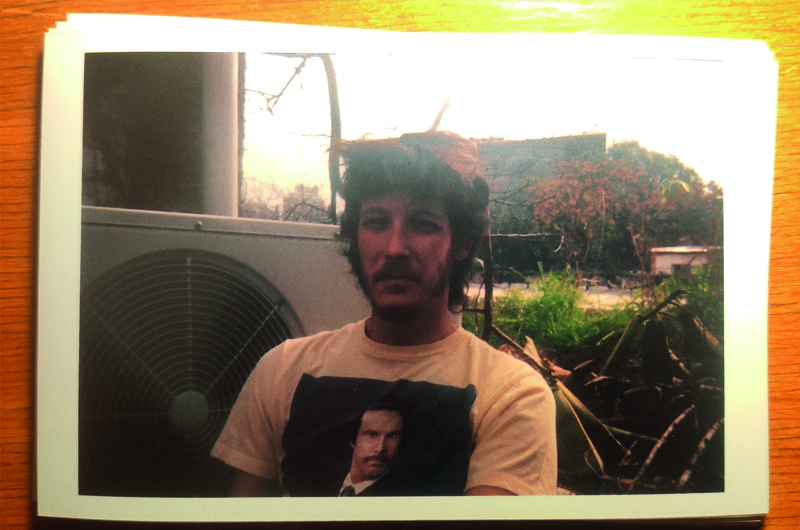 Maui Alena
Project Coordinator
He has a specialist qualification in Curating and Development of Cinematographic and Audiovisual Projects from the Elías Querejeta Zine Eskola (San Sebastián), and also as a full film and TV editor from the Cinematographic Research Centre (Argentina). Since 2015 he has been coordinator of Audiovisual Arts at the Buenos Aires "Bienal Arte Joven" and the Recoleta Cultural Centre. He previously worked as artistic producer and coordinator in the Professional Area for six seasons at BAFICI; he assisted the programming team for seven seasons at the Mar del Plata Festival; and also headed up the Buenos Aires Film Commission. Between 2018 and 2021 he coordinated the RAW (Arché-Work Residency) grant and worked as a selector for the laboratory of the Márgenes Madrid. He recently launched the homeagain.tv site, a space for all kinds of web-released films, and in 2022 he published in Spain and Argentina the book La casa de los Anfibios.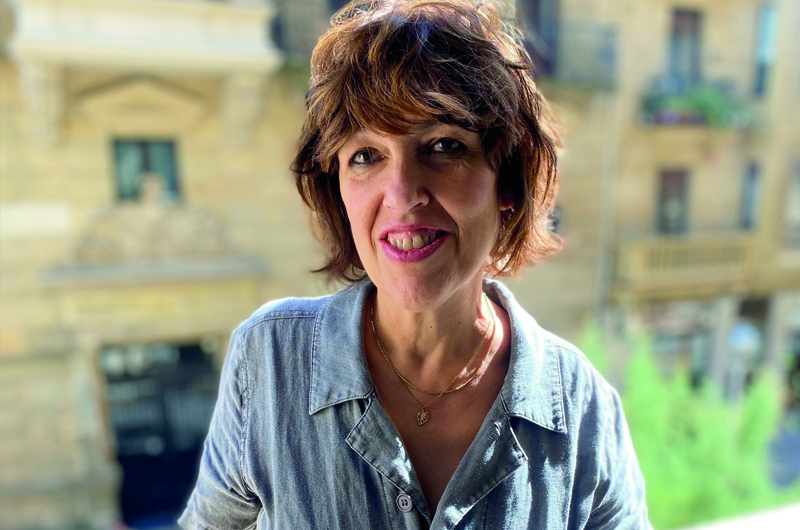 Virginia García del Pino 
Tutor
She is part of the "new Spanish auteur cinema" and her work has been exhibited internationally in festivals and contemporary art centers. In 2008 she received several awards for Lo que tú dices que soy, a short film that made her known as an international filmmaker. Festivals such as L'Alternativa, Porto Postdoc, Cineuropa and Márgenes have devoted a focus to her works. The film La décima carta (2014) premiered at the San Sebastian Film Festival and was nominated for the José María Forqué Awards. In 2018 Improvisaciones de una ardilla received the Silver Biznaga at the Málaga Film Festival. Respirar, correr, mirar (2019) is her latest work and has been seen at Tabakalera, Gijón International Film Festival, Montehermoso Art Center and BilboArte.